Check out this update to Oak Centre!
This new look in the family room really says "Welcome, come on in." Oak Child and Youth Advocacy Centre is a safe space where children and youth who have experienced abuse or violence or witnessed a crime can share their story with police and social workers and get support from our Child and Youth Advocates and our other partners. The family room is a space used by the Oak Centre Advocates and partners to meet with families after interviews, or a place for siblings to hang out during the interview of another child. It is also used for Oak Centre advocates to meet with youth and children for check-in meetings and court preparation during their ongoing service.
Having a room that is comfortable and versatile is very important to the child-friendly environment that is part of the child and youth advocacy model. On one side of the room, there is the sitting area made to feel like a cozy living room with a coffee table and comfy furniture. On the other side there is a small play area with toys, books and games. The walls are decorated with the colourful art of a local Indigenous artist. The window ledges have some adorable handmade toys.
Each year as we have the financial capacity, we update the centre and increase the welcoming space for children, youth and families. The cozy fireplace was added this past winter, along with the addition of the wall-to-wall carpet to increase the coziness of the environment. Once that was in place, we purchased the blue couch and two chairs which really brighten the room. .
We put a priority on how the space looks as that can really affect the way people using the centre feel. One of the things we often hear from youth and families that come to the Oak Centre is that they feel comforted because it feels like a home. They mention the plants and couches and nicely painted walls as the things that contribute to the home-like feel. One youth commented that it was not what they expected. They were pleasantly surprised because they had expected the rooms at the centre to look like a clinic or police station. They thought they would look and feel cold and boring. They said the friendly environment of Oak Centre matched their experience with the staff who were all very kind to her.
Creating a space that is relaxing, comfortable and low stress is very important to our vision and mission at Oak Child and Youth Advocacy Centre of being a welcoming, child-friendly environment. Children, youth and families that need to access support at Oak Centre will feel welcome in this space especially with this updated look that feels like it says "come on in, you are safe here."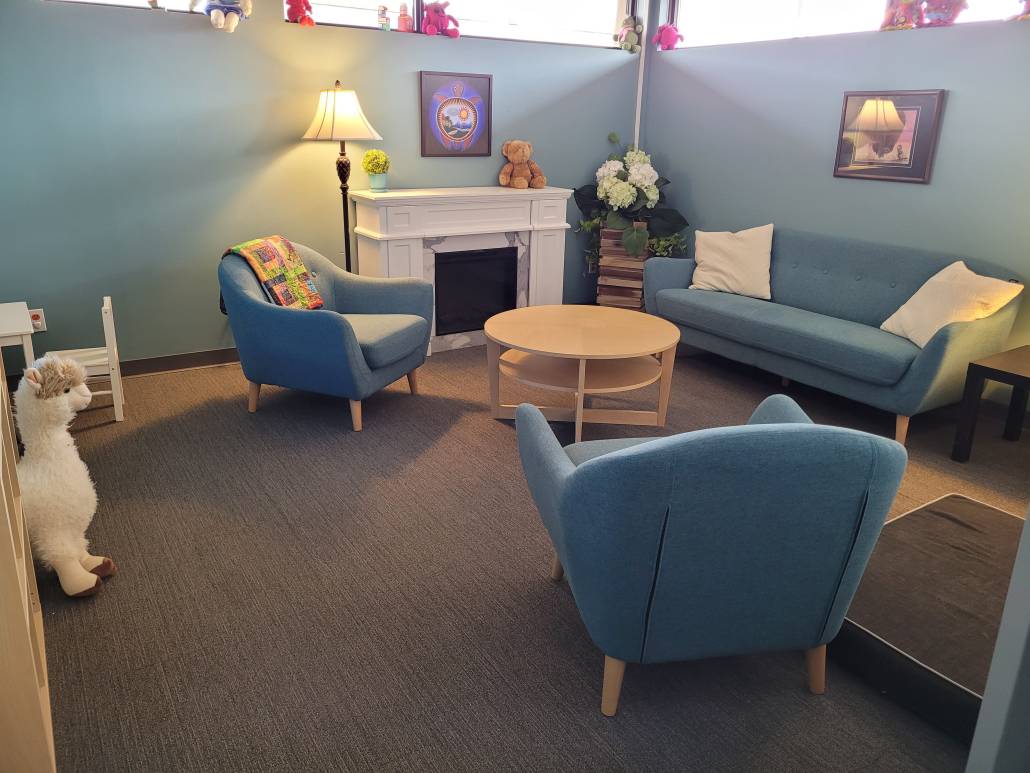 /wordpress/wp-content/uploads/2016/09/OakCentreLogo2.jpg
0
0
oakcentre
/wordpress/wp-content/uploads/2016/09/OakCentreLogo2.jpg
oakcentre
2022-04-28 22:22:35
2022-05-18 22:16:45
Check out this update to Oak Centre!